Features
Collect all your music for all of your devices at Murfie
Questions? (608) 515-8180
Send your CD and vinyl collection to the future at Murfie. We securely store your CDs and vinyl for you and provide unlimited, high-quality streaming and downloads of your music. Grow the music collection you own and love in our shop and instantly enjoy your music at home and away.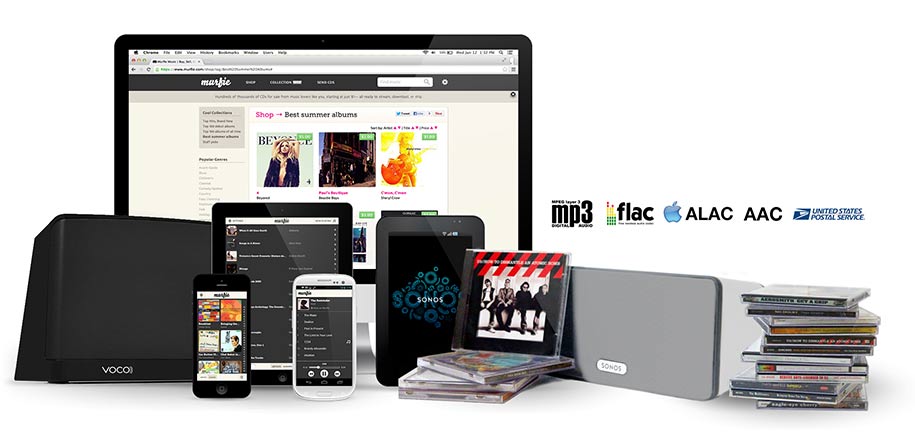 Host Your Collection

Send your CDs to the future. Enjoy your collection everywhere while Murfie keeps it safe.
Send Your CDs.

Stream & Download Music

Unlimited streams and downloads of your Murfie music.
Stream & Download.

Buy New & Used CDs

175,000+ new and used CDs starting at just $1.
Go Shopping.